Has been a big honour to share the stage last Saturday, together with two great jazz guitarists of our times: Ximo Tebar (Spain) and Eef Albers (The Netherlands).
The concert took place in the beautiful RBS Club in Valencia, as part of the charity event created by the music therapist Sabina Esposito.
A lot of Jazz, a lot of Blues...a lot of Guitars!  
What a gift!
Here a picture of the show by Sabina Esposito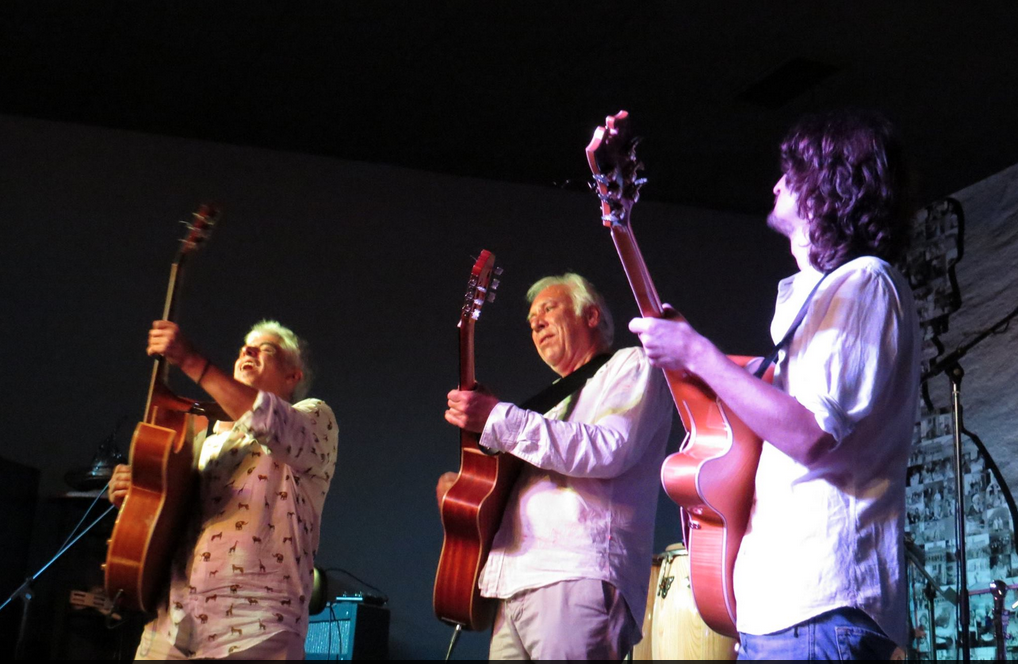 www.jacopomezzanotti.com - Jazz Guitar and much more...