This is a new topic in my blog, I'm going to share my experience about some of the jam sessions around the world.
I know, I'm not a really great writer but I'll do my best to describe and put some lights on what's going on around the mysterious world of jazz jam sessions, and finally to encourage all the places that are still trying to bring some good live music in town.
So my first review/story is about Café Bigornia, a small café in the Valencia city centre, that organize jazz jam sessions every Wednesday from 21:00-23:00.
This is the first place I've been to jam in the city, is a cosy old style bar, few tables around and a small stage that pop up in front of you at the entrance. Around the stage there are the jazz aficionados with their glass of wine and on the other corner of the bar you can find people that are  as well interested in the concert but that they like also to have a little chat with their friends.
The first time I've been here I had the pleasure to meet the great cuban drummer Lukmil Perez, amazing musician and really nice person, I think that maybe also because of this experience I always have a beautiful impression when entering this place.
Every time I enter the door I can perceive a very welcome atmosphere, the crowd is always interested in listening musicians showing their talent, telling their stories. Also the musicians from their side are always happy to share the stage with new colleagues and see what they can play together.
Every Wednesday here you can find always some of the best young musicians in town, great cats and also beautiful persons. 
For sure a place to visit if you are a jazz musician in Valencia or if you like to listen some live jazz sessions with good cats playing.
Last night had the pleasure to share the stage with: Alexey León (alto), Joan Saldaña Blasco (alto), Rubén Carles (double bass), ....(drums).
But many other good musicians where around...like my friend Alex Cesarini and many more
We played together: Tu mi delirio (
César Portillo de la Luz, arranged by Alexey León) and What is this thing called love (Cole Porter).
I'm going to post here a picture of last night jam session.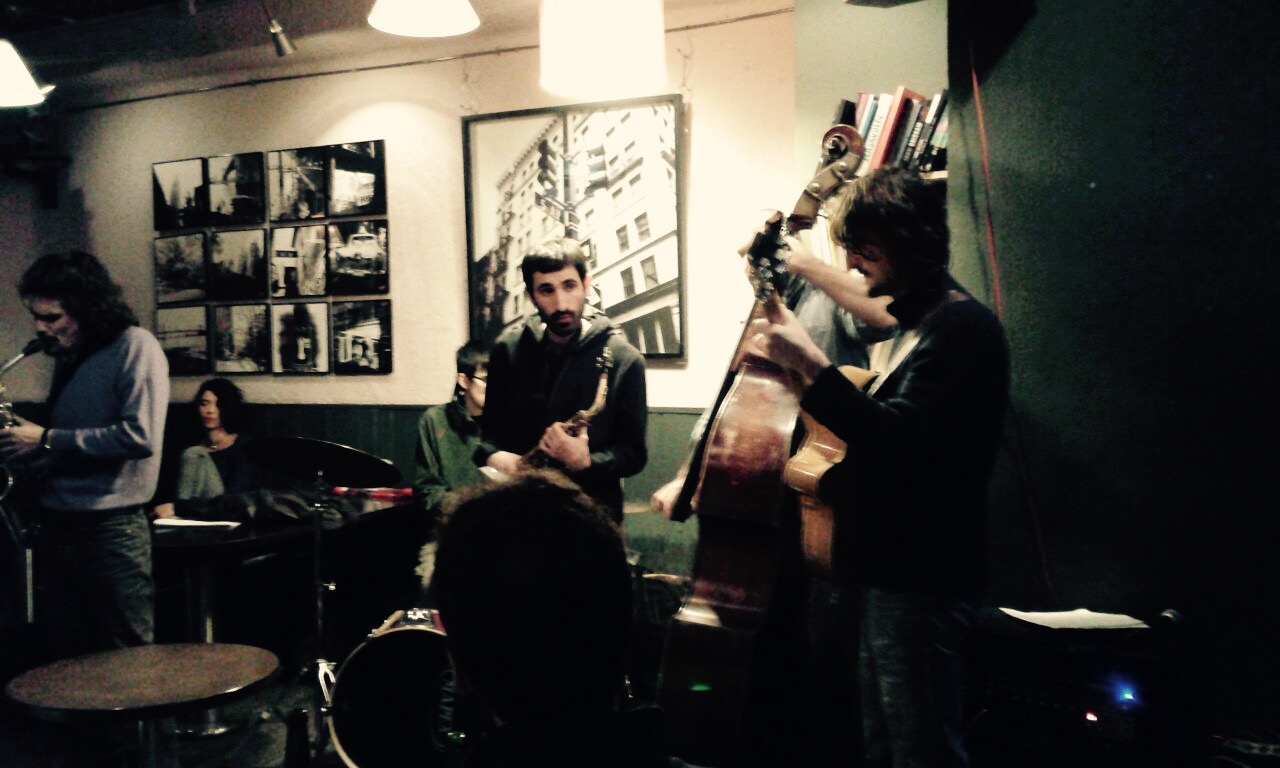 Thanks guys was a lot of fun!
See you soon.
J.