26 May 2015 - 
​Concierto Sinfonico Jazz Para el Autismo 
After months of hard work the big day arrived.
A wonderful night at theatre La Rambleta in Valencia, a full house to celebrate a meeting of music and joy. 
Has been a unique experience to write and to perform together with a 41 pieces orchestra plus the Joe Midnights Space Trio, and special guests Polo Ortí and Carmen Woodruff. 
I have no words to thanks all the people that took part to this event, amazing musicians, technicians, photographers, video maker, friends who helped out to realise a dream. 
Thanks to Felipe Saalfeld for the wonderful organisation and to coordinate all the aspects of this huge production.
We made it, all together...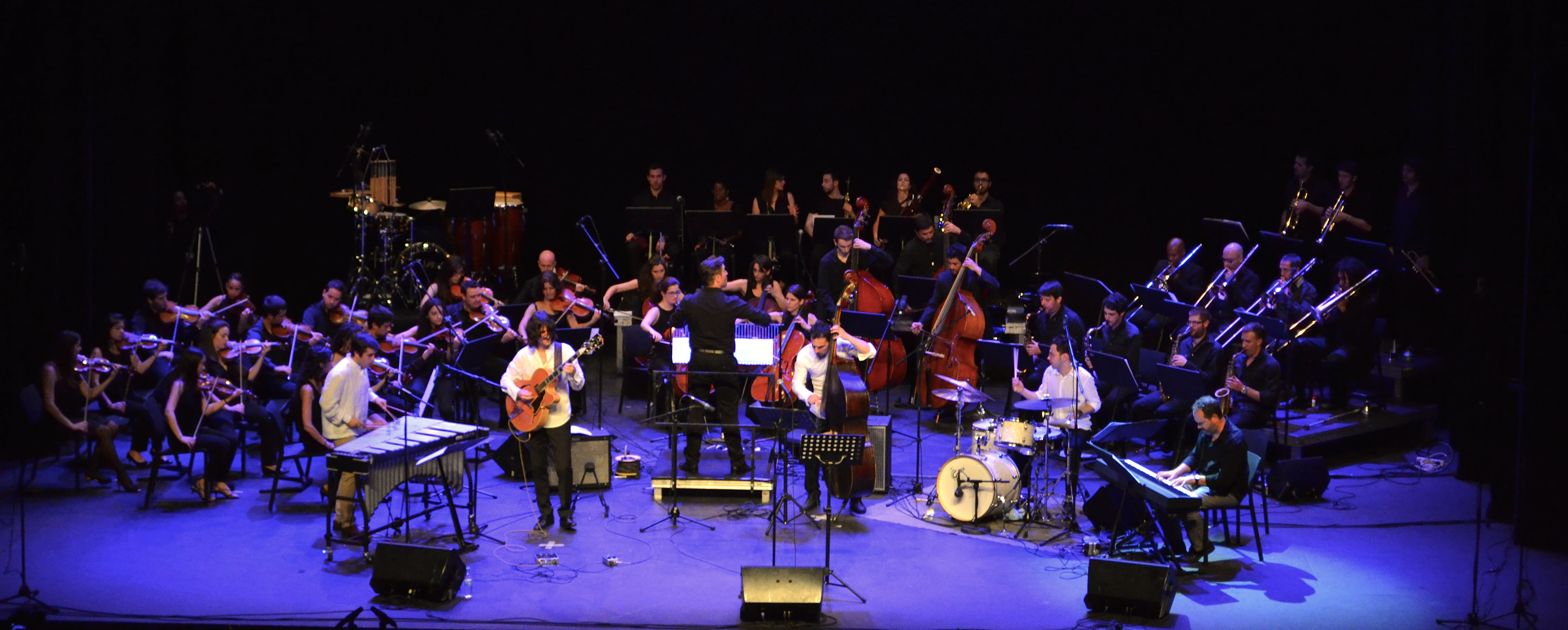 Photo by Wesley A'Harray

Piano                 Polo Ortí
Voice                 Carmen Woodruff 
Vibraphone        Daniel Marín
Joe Midnights Space Trio: Jacopo Mezzanotti (Guitar), Alessio Bruno (Double Bass), Marcello Spagnolo (Drums). 
MUA Jazz Symphony Orchestra:
Conductor     Constantino Martínez-Orts

Flute              Óscar Gómez, Briana Lewis             
Oboe              Yaiza Moliner          
Clarinet          Raúl Traver                
Bassoon         Rosetta G. Ferrero

F. Horn           Jorge Fuentes             
Violin I             Irene Vilaplana, Olivia Mok, Yanice Tsang, Vanja Skokovic, Carla Mulas, Luisa Moya
Violin II            Xavi Tortosa, Emiliano Peréz, Enric Buñuel, Cristina Gasó, Sonia Quejigo, Jordi Tortosa          
Viola                Sylvie Berger, Miquel Fabra, Paula Dopico, David Churcher              
Cello                Sandra Villora, Livia Cerdà, Carolina Galarza, Laura Gómez              
Double Bass    Pablo Ballester, Juan Manuel Guevara, Marcel.li Garcia
Percussions     Daniel Marín       

Trumpet           Sergio García, Voro García, Roqui Albero               
Trombone        Toni Belenguer, Julio Montalvo, Kako Rubio, Freddy Fuego       
Alto Sax            Víctor Jiménez, Kique Albelda  
Tenor Sax         Josvi Muñoz, Emanuele Contis